Former Coca-Cola Engineer Convicted of Stealing Trade Secrets
Takeaway: Even the largest companies are susceptible to trade secret theft, so take the careful and necessary steps to protect your intellectual property.
Former Coca-Cola engineer Xiaorong You was convicted of conspiracy to commit trade secret theft, possession of stolen trade secrets, economic espionage and wire fraud for her part in a plan to launch a BPA-free coating company in China.
While working at Coca-Cola and at Eastman Chemical Co., You gained access to the valuable trade secrets, which cost nearly $120 million to develop and belonged to major chemical and coating companies, including Eastman, Dow Chemical Co., Sherwin-Williams Co., BASF, Akzo Nobel NV and PPG Industries.
BPA, formerly used to coat the inside of soda cans, has recently been identified as potentially harmful to humans. In response to this discovery, soda companies have been researching BPA-free alternatives.
After obtaining the can-coating trade secrets, You sent them to Liu Xiangchen, a Chinese businessperson, with the intent to create a competitive company in China and with the support of millions of dollars in Chinese government grants for the new company.
After a 12-day trial, You was convicted and is set to be sentenced on November 1st.
Photo Credit: www.law360.com/ip/articles/1378039/ex-coca-cola-engineer-stole-trade-secrets-jury-says
Ex-USPTO Director Iancu Rejoins His Former Firm

Andrei Iancu left his position as Director of the U.S. Patent and Trademark Office at the end of President Donald Trump's administration in January 2021. Iancu has since returned to his former firm, Irell & Manella LLP, as a partner in its intellectual property litigation practice.
Iancu has said that he received a deeper insight of the inner workings of the agency and IP policy issues, both domestically and internationally during his time at the USPTO. A new director has not yet been assigned.
Walmart Attempts to Block Yeezy's Trademark Registration
Takeaway: Walmart claims Yeezy's attempt to register a sunburst logo will cause consumer confusion in the marketplace.
Recently, Walmart is attempting to take down Kanye West at the Trademark Trial and Appeal Board over a trademark application for a logo looking like a sunburst. Walmart approached the board to block Yeezy LLC's attempt to register the logo "arranged at equal angles as rays from a sun" citing its own "spark" logo covering modular homes, musical sound recordings, apparel, and hotel services, which include "highly related and directly overlapping" items and services encompassed in its existing registrations.
Walmart believes the similarities in the design will likely cause confusion and cause harm to Walmart's business. Although Walmart and Yeezy are very different companies, Walmart often collaborates with celebrities and claims the Yeezy's logo will cause sponsorship confusion.
Dr. Seuss Sued Creators of Star Trek Mash-Up for Copyright and Trademark Infringement
Takeaway: The fair use doctrine has some breadth to it, but may not be as broad as some might hope. Thus, artists making mash-ups should be careful to avoid infringement or enhance their chances of a fair use finding.
In a recent opinion from the Ninth Circuit, the Court reversed a finding of fair use in connection with a copyright infringement claim in a "mash-up" between a Dr. Seuss story and Star Trek. A "mash-up" is a work that combines elements from two or more preexisting sources such as a movie, video, story, or the like.
In this case, Dr. Seuss sued the creators of a mash-up of Dr. Seuss and Star Trek for copyright infringement and trademark infringement. The Southern District of California found that the mash-up was a fair use and granted summary judgment for the defendants. The district court additionally dismissed a trademark infringement claim because there was an artistic aspect to the mash-up and its source was not explicitly misleading. The Ninth Circuit affirmed the dismissal of the trademark claim but reversed on the fair use determination in connection with the copyright claim.
Applying the statutory fair use factors, the Court found that the mash-up had a largely commercial purpose, that the Dr. Seuss work was closer to the core of the creative works that copyright law is intended to protect, and that a substantial amount of the Dr. Seuss work was used, among other things. Thus, the copyright portion of the decision was reserved and remanded to the district court.
Photo Credit: comicmix.com/2020/04/27/today-dr-seuss-round-deuce/
Find Out Whether Your Data Has Been Compromised
Takeaway: Online helpful resources are available to show whether your data has been compromised by a data breach.
Data breaches are unfortunately becoming too common, and it is not always clear whether your private information has been leaked in a breach. Online database search tools like Have I Been Pwned and BreachAlarm allow internet-users to see if their data has been compromised by searching with an email address or phone number.
Here at Cislo and Thomas LLP, we have taken extra precautions to keep your data safe — from training our employees about cybersecurity to incorporating multi-factor authentication and much more. We are excited to share with you all of our latest developments and are able to counsel you on how you can better protect you and your business' data against cybercriminals.
Cislo & Thomas LLP Spotlight
Katherine Bond, Esq. | Brand Expert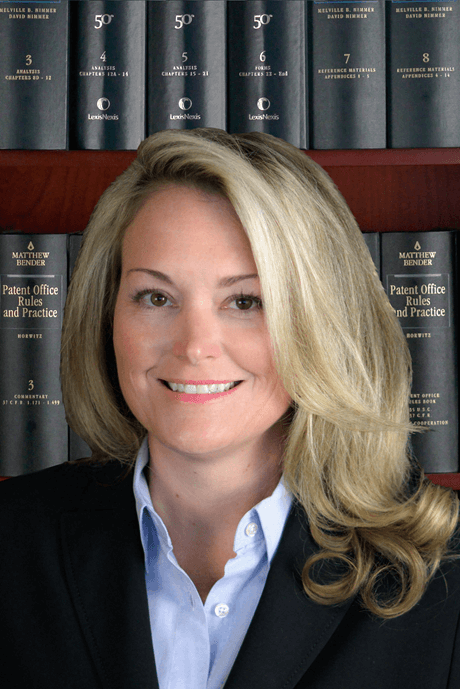 This month's spotlight features Katherine Bond, Esq.
While Katherine is a registered patent attorney, the love of her practice has become building and protecting brands. She says, "One of my very first clients was a contestant called SHOWNO on the show Shark Tank. The aired pitch included my client's serendipitous story of how she met her patent attorney, me (and added bonus, she made a deal too)! Once the show aired, she received numerous calls from people all over the country who wanted to use her patent attorney. This was an unusual but amazing way to launch my career in intellectual property, and I am still grateful today."
Prior to becoming an attorney, Katherine spent 6+ years in the pharmaceutical industry. She also had a brief stint as in-house counsel for a dietary supplement company. Katherine believes her business background has been an asset throughout her practice. "It helps to truly understand different perspectives and that one business' needs is not going to be the same as another," said Katherine.
Today, Katherine works with individual entrepreneurs with big dreams to very large successful companies all of whom are extremely important to her.
In her spare time, Katherine loves spending time on her ranch with her husband, children, and pets.
Enjoy keeping up with IP news?
Check out our Weekly IP Takeaways from Attorney Mark D. Nielsen, Esq. on our LinkedIn Page here!